Special Events
Join us for exclusive celebrations that raise vital funds for the Museum's exhibitions and programs. From the Purim Ball and After Party to the Most Amazing Art & Design Tour, these festive events are not to be missed.
The Annual Purim Ball
Wed, Feb 20, 2019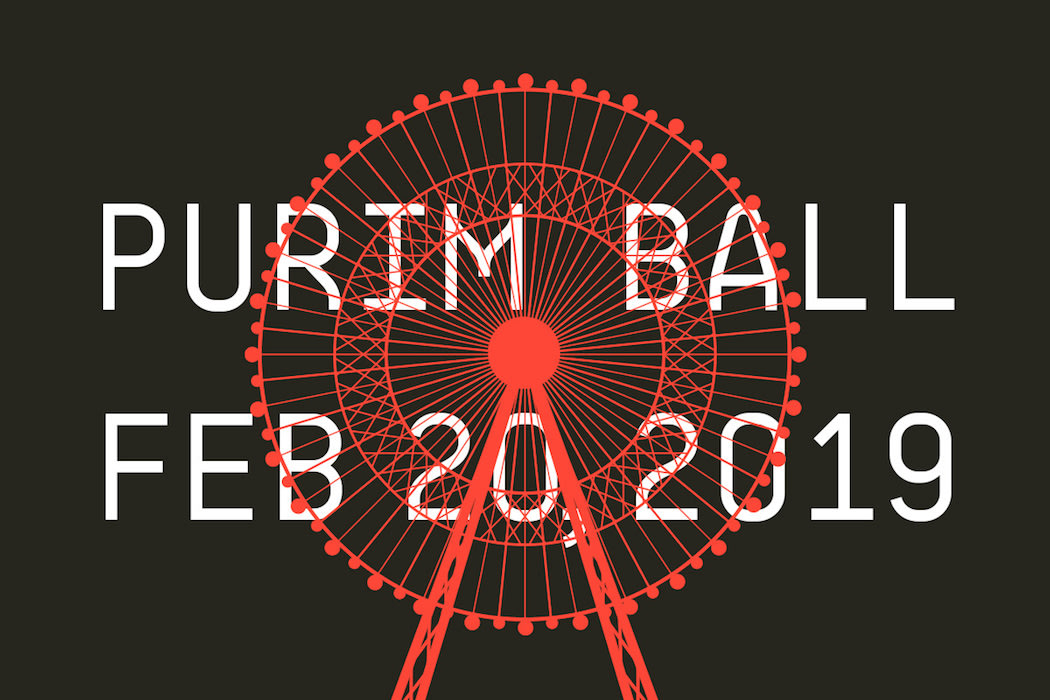 33RD ANNUAL PURIM BALL
WEDNESDAY, FEBRUARY 20, 2019
PARK AVENUE ARMORY

6:30 pm Cocktails
7:30 pm Dinner
9:30 pm After Party
HONOREES
Robert and Tracey Pruzan
The Barnett and Annalee Newman Foundation
Co-Chairs
Blair and Cheryl Effron
Richard and Lisa Plepler
Stephen and Susan Scherr
For more information call 212.888.7003 or email PurimBall@dsconsultinggroup.com.
View the 2018 Digital Purim Ball Journal
The Purim Ball 2018
The Purim Ball After Party
Wed, Feb 20, 2019
DJ LOUIE XIV
DANCING, DESSERT, OPEN BAR

WEDNESDAY, FEBRUARY 20, 2019
9:30 PM TO MIDNIGHT
PARK AVENUE ARMORY
CO-CHAIRS
Grace Astrove • Melanie Baevsky • Lauren Borek • Abe Cooper • Jenny Edelman • Jared Effron • Gabrielle Goldman • Daniel Goodkind • Jonathan Harris • Jonathan Kane • Andrew Klaber • Emily Knapp • Laureen Lipsky • Chefanie Nass • Nikki Pepperman • Perry Silverman Rosen • Will Skolnik • Ben Wald
COMMITTEE
Erica Baevsky • Allyson Barkan • Michael Blaustein • Jill Burzin • Nadine Choe • Dana Covo • Hayley Diamond • Maximilian Elefson • JiaJia Fei • Brooke James • Jennifer Lee • Samantha Nathan • Ambrose Naumann • Rosie Polins • Benjamin Pruzan • Paige Ivy Robinson • Danielle Schwartz • Ashley Spodek • Alva Stux • Rebecca Taskin • Steph Wilf • Lily Winder • Lizzie Winter • LeeAna Wolfman
$100 EARLY BIRD TICKET
$125 STARTING FEBRUARY 6
$150 AT THE DOOR
$900 10-TICKET PACKAGE

$90 YOUNG PATRON TICKET (1 per Young Patron Member)
$270 TICKET + YOUNG PATRON MEMBERSHIP

For information on becoming a Young Patron, contact Lane Brenner at lbrenner@thejm.org or 212.423.3268.

The After Party is included with all Purim Ball dinner tickets and tables.

All but $50 of each After Party ticket is tax deductible.

The Purim Ball After Party 2018
The Most Amazing New York Art & Design Tour
WED, MAY 16, 2018
10:15 AM Breakfast
11:30 AM to 2:30 PM Self-guided tours of spectacular private homes


CO-CHAIRS
Jane Frieder Wilf
Caroline Gittis Werther
The Jewish Museum
5th Ave at 92nd St
For further information, please contact Erica Evans at 212.423.3264 or eevans@thejm.org.
The Annual Art & Design Tour 2018